About Us
Our mission is to change the face of Wellington city by creating projects that are unique and answer the needs of the market, high quality with a hands on approach which ensures innovation and integrity.
We listen to what discerning people like you want. We are not driven by compromise or by expedient solutions.
Properties in great locations. Central city or entertainment hub, or that open to spectacular sea views.
Properties of quality design and construction. Again, we do not follow the path of compromise.
Cost astute. Stratum understands that with astute management and to detail, superior quality can be delivered without an excessive price tag.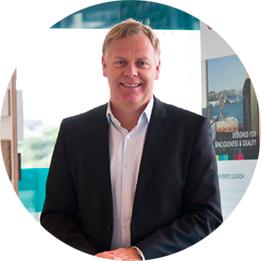 "At Stratum Management, we know the right home is not just a building, it's a fundamental part of who you are, and where you want to go: it inspires how you want to live."
Craig Stewart
Craig knows there is an under-discussed artistry to property development, which is central to his success. He truly believes what he is doing adds to the fabric and colour of Wellington. With 20 years of personal experience in the property development market, and the knowledge to survive, Craig is a leader in the industry